Get your KCON 2016 T-Shirts now!
Happy October KCON-ers! Has everyone been enjoying their Fall favorites like Halloween candy and pumpkin spice lattes? Aside from the heat in the west coast, our favorite part about Fall so far has definitely been all the K-Pop comebacks. From powerful vocalist Ailee who we got to see at #KCON16NY, to APINK, GOT7, HIGH4 20, INFINITE, Monsta X, SHINee, and so much more, the beginning of Fall has been absolutely great!

We know a lot of you did not get the chance to purchase the official KCON 2016 T-shirt so we have done a restock!
We have also added more size options!
THE SHIRTS WILL ALSO BE AVAILABLE FOR INTERNATIONAL SHIPPING!
(Please note that shipping varies per location!)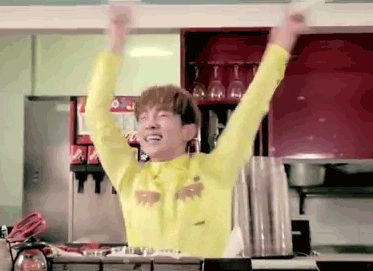 ONE LAST THING. Our next merchandise giveaway is a signed BTOB, Crush, and Dynamic Duo CD!
GENERAL INFORMATION/RULES
There will be three different winners
In order to be eligible to receive the signed CD, you must purchase the KCON 2016 T-Shirt at gumroad.com/kconusa
All orders made until Friday, October 14 (12PM PST) will be eligible to win
The winners will be determined by a Random Name Picker website online
Those who previously ordered a KCON 2016 T-shirt will also be entered into the giveaway
The winners will be notified via email
This giveaway is open to those in the US as well as internationally
Also, if you're interested in winning a SIGNED INFINITE CD make sure to click the link above where it says INFINITE! If you have any questions about the giveaway or our other merchandise on sale, feel free to email payment@kconusa.com.
~Winnie